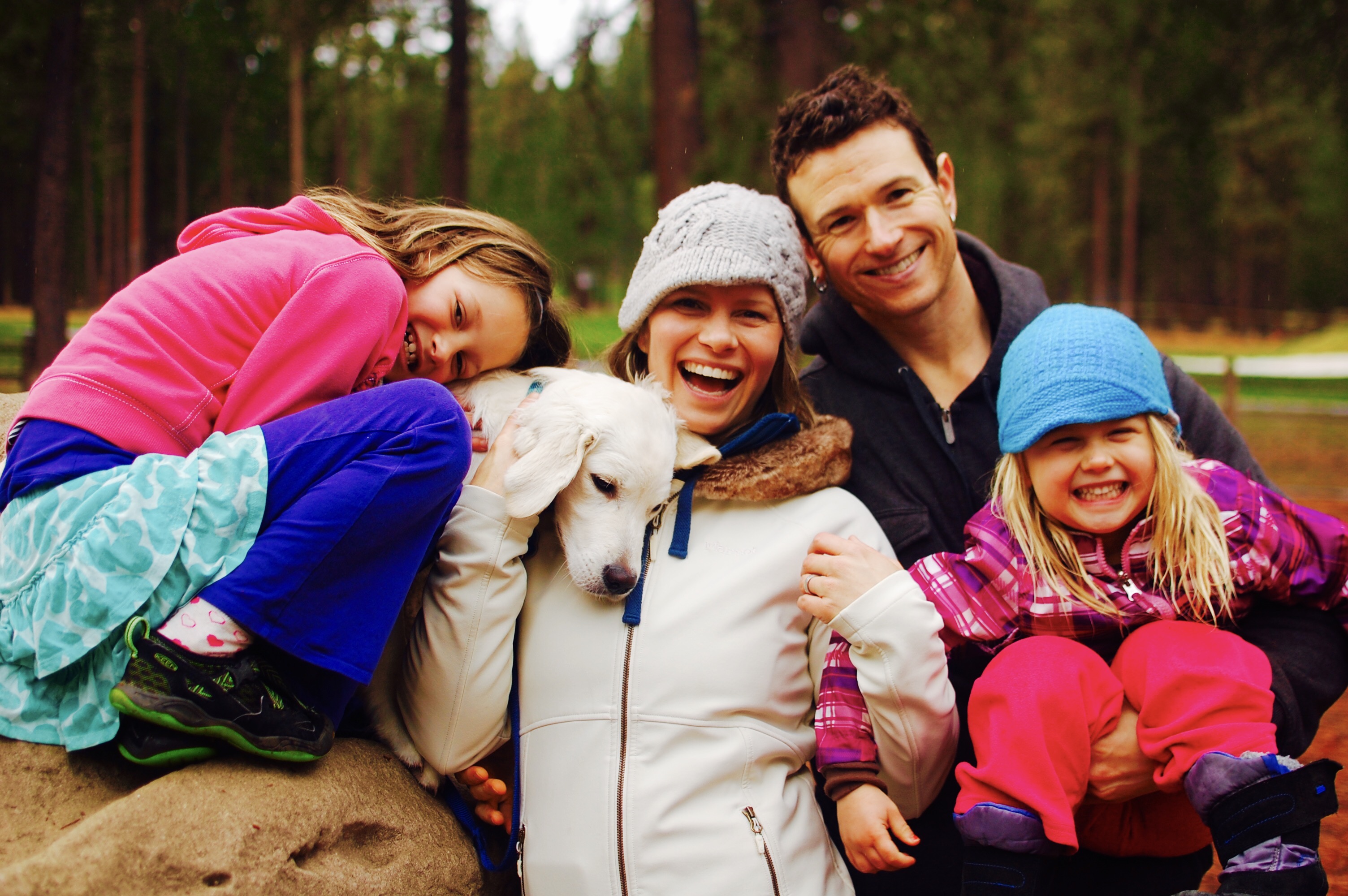 Meet Dr. Cooper!
Why did you decide to become a chiropractor?
From the time I was sophomore in high school, I had wanted to be a cardiothoracic surgeon. I've always been interested in the body and how things worked. I liked that you go into the area that's causing a problem and you fix it. My grandfather had congestive heart failure, which was in part why I was interested in this field.
I was in undergrad at the U of O and was on track to go to medical school. I was in the middle of an MCAT prep course and I knew that Karis and I would get married and I just realized that this wasn't the life I wanted. I grew up with parents who were around. I wanted to be around for my family, too. I knew that the timeline of my professional life and the timeline of my personal life just didn't line up.
I started looking into other things. I knew I wanted to look into hands-on care. Chiropractic appealed to me because like surgery, you're able to directly address the problem. There is also a huge sports injury side, which as a former athlete appealed to me as well.
What are people most surprised to learn about chiropractic?
Some people are surprised to learn that they don't have to have their neck adjusted. You definitely don't! Especially if it's something you're not comfortable with.
Patients are also often surprised to hear that the popping sound they hear during an adjustment is gas being released.
The other big thing I hear is that once someone sees a chiropractor, they have to see them for the rest of their life. The biggest problem I have with that statement is "have to." You go see your medical doctor or your dentist when you're sick or for a cleaning—for your whole life, and chiropractic is no different. We have acute treatments where after your treatment plan is complete, further care isn't necessary, and we also have supportive care where we aren't trying to "cure" your condition, but we are trying to help patients manage a condition, and then we also have wellness care that is more maintenance.
Why did you decide to start Cooper Chiropractic?
Statistically, chiropractors are the most likely of the medical professional to go into private practice. Dr. Karis and I planned together that this was something that we wanted to do. After a year of working as associates for another chiropractor, we then rented space in the same building and began to build up our patient base as BC Chiropractic in 2006. As we grew, there just wasn't enough space and we realized that we needed our own space. We moved to our current location in 2014 and changed our name to Cooper Chiropractic Center for Health and Wellness.
What do you love about what you do?
I just love being able to help people.  There are times when it feels like a patient is taking longer than I would expect for them to get better, and just when I start to question the process, there is that "aha" moment and the patient starts to feel better which is incredible.
What do you enjoy doing in your free time?
I love cross fit. I'm absolutely addicted to it. I do cross fit at 5 or 6 am Monday through Friday and then I do a few competitions throughout the year. In the summer, we love going out on the boat with the kids—tubing, wakeboarding, wake surfing. In the winter we love going to the mountain to ski and snowboard. During the week, I love taking the kids to their different after-school activities. Both of my girls do tae kwon do, which is so fun. But I just love hanging out as a family.
How do you find a healthy balance in your own life?
If I were a child today, I would have been diagnosed with attention deficit disorder.  I've found that in order to control that extra energy, I need to be active. It's like making time to eat; it's just something I have to do for myself. I work out every day first thing in the morning and then I'm set up for a great day. Everyone needs to find that balance for themselves. One of the harder parts of our job is helping people find that balance and identifying what they need to do to feel their best. I find that the best way for me to help patients is to model that. We 100% practice what we preach.  Once you've shown a patient how good they can feel the rest is easy. It's all about empowering them and helping them feel their best.