About Us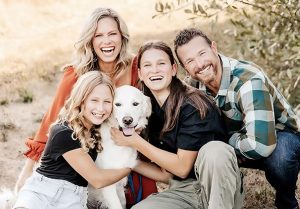 We are dedicated to helping our clients feel their best! No matter where you're at in your wellness journey, our team of licensed, highly trained, and experienced chiropractors and massage therapists can support you through a completely customized plan. All our services are non-invasive and help get to the root cause of your pain or discomfort so you can heal efficiently and find energy you never knew you had. Not sure where to start? Reach out to us to learn more about how we can best serve you!
Client Testimonials
I'm also thrilled with the massage therapists. They both do equally great massage work! The front desk associates both are always welcoming and remember your name. Five stars all the way for Cooper Chiropractic.
Ashley B.
Dr. Matthew Cooper is very good at what he does. He is helping to heal my bulging disc and giving me very helpful advice along the way. He is a crucial part of my care team and I am grateful to have found him. He is very helpful and professional and his office staff are wonderful too!
Carrie A.
I had the opportunity to visit Cooper Chiropractic today for the first time. I met most of the doctors and staff and was absolutely blown away! They were all very knowledgeable and welcoming. Definitely will be going back and would recommend to anyone.
Cynthia G.
I use all their services and it's really improved my health and fitness. I had no idea that I had food allergies that were slowing me down. Learning that there are specific foods that fuel me best has been a game-changer.
Paul B.
I have seen almost every chiropractor in this office and have been nothing but happy with the results! I use Chiropractic as a maintenance sort of service rather than for a specific injury. The doctors here always help realign me and keep me moving!
Cassie T.
Both Matt and Karis are incredible to work with. Our whole family benefits from their knowledge and our bodies have never felt better. Thank you!
Loni W.
Dr. Stockton is the best chiropractor I have ever seen. He is very professional, knowledgeable, and friendly. He differentiates his treatment depending on what issues I am facing at the time. I would highly recommend him!
Craig M.